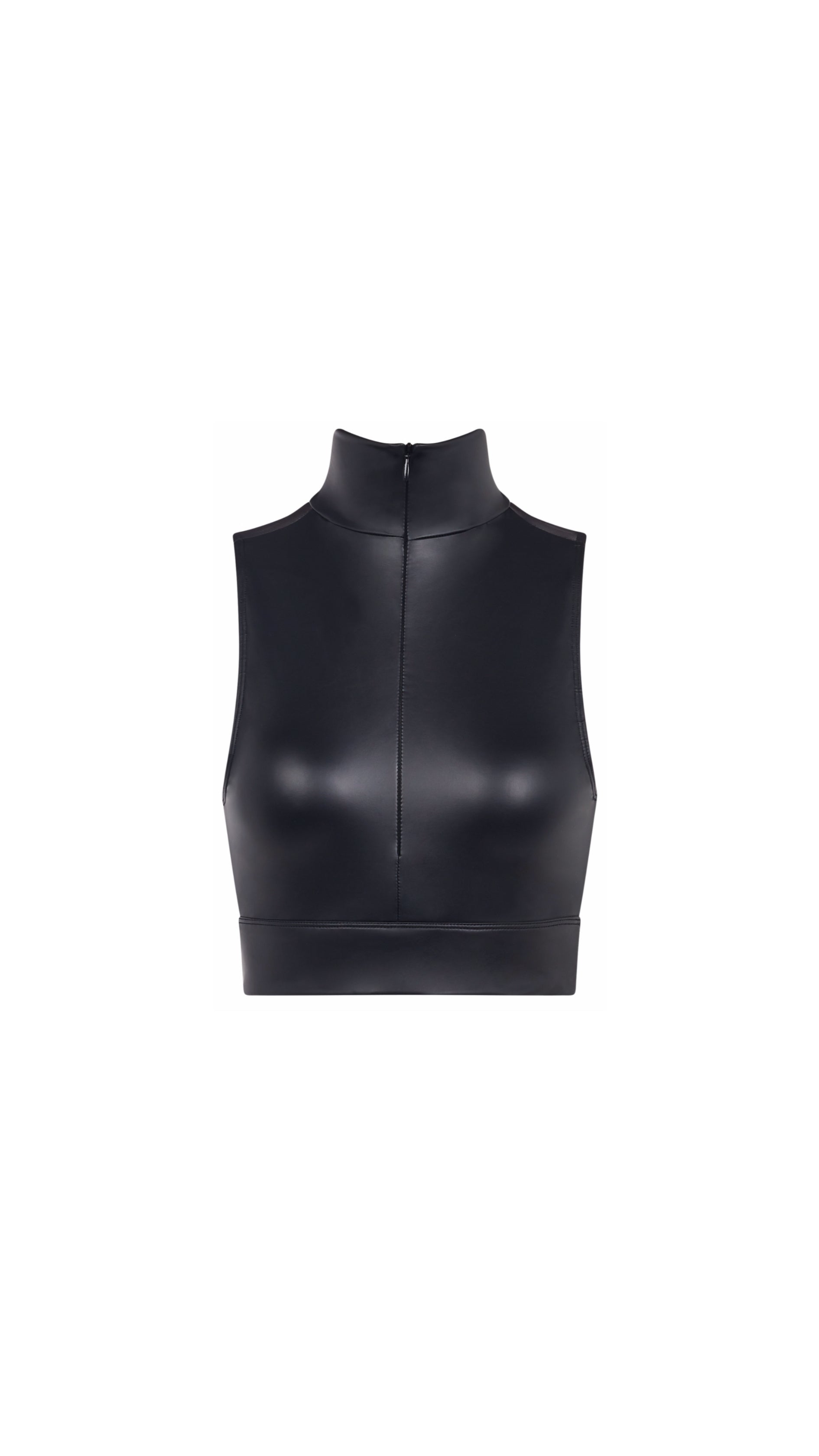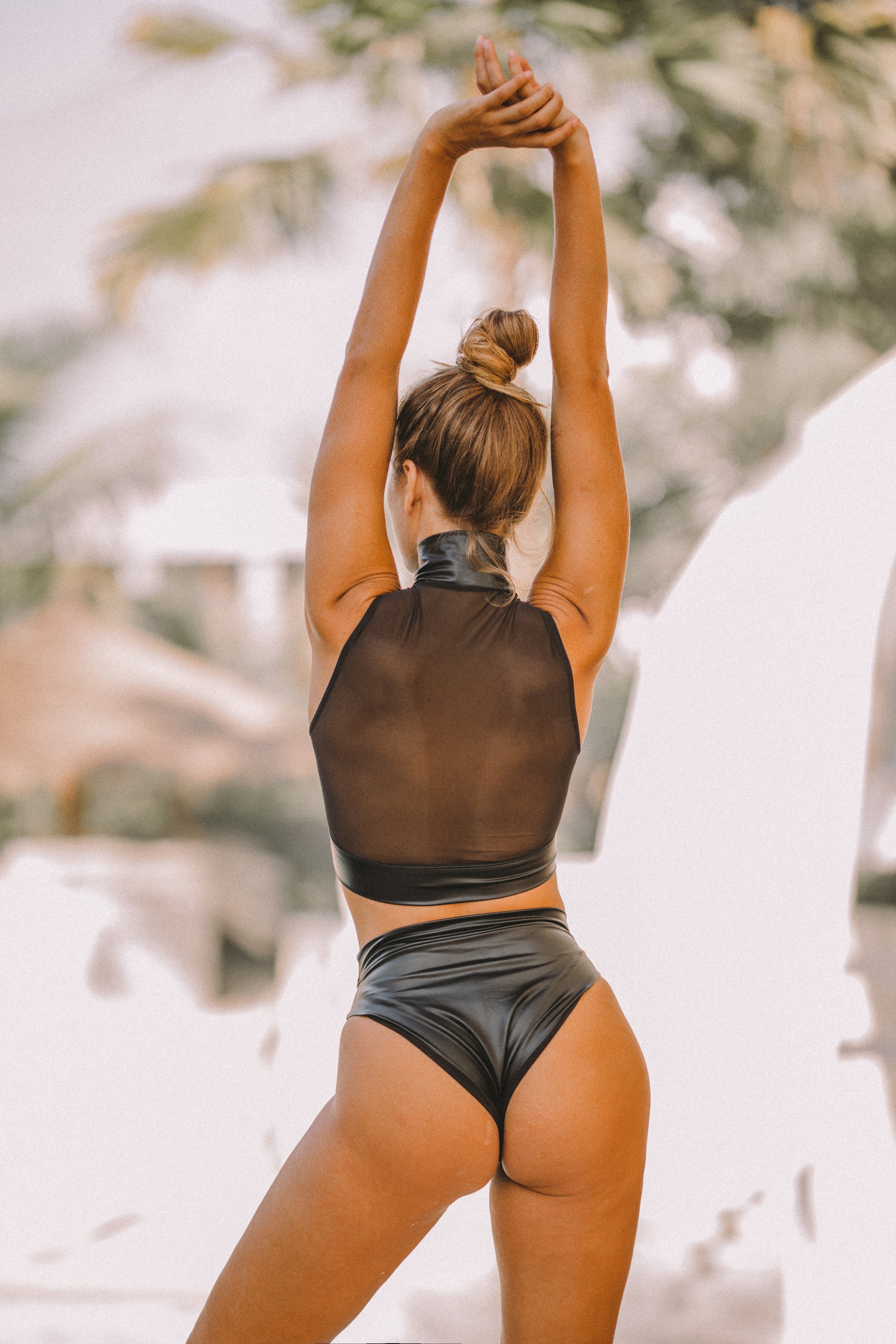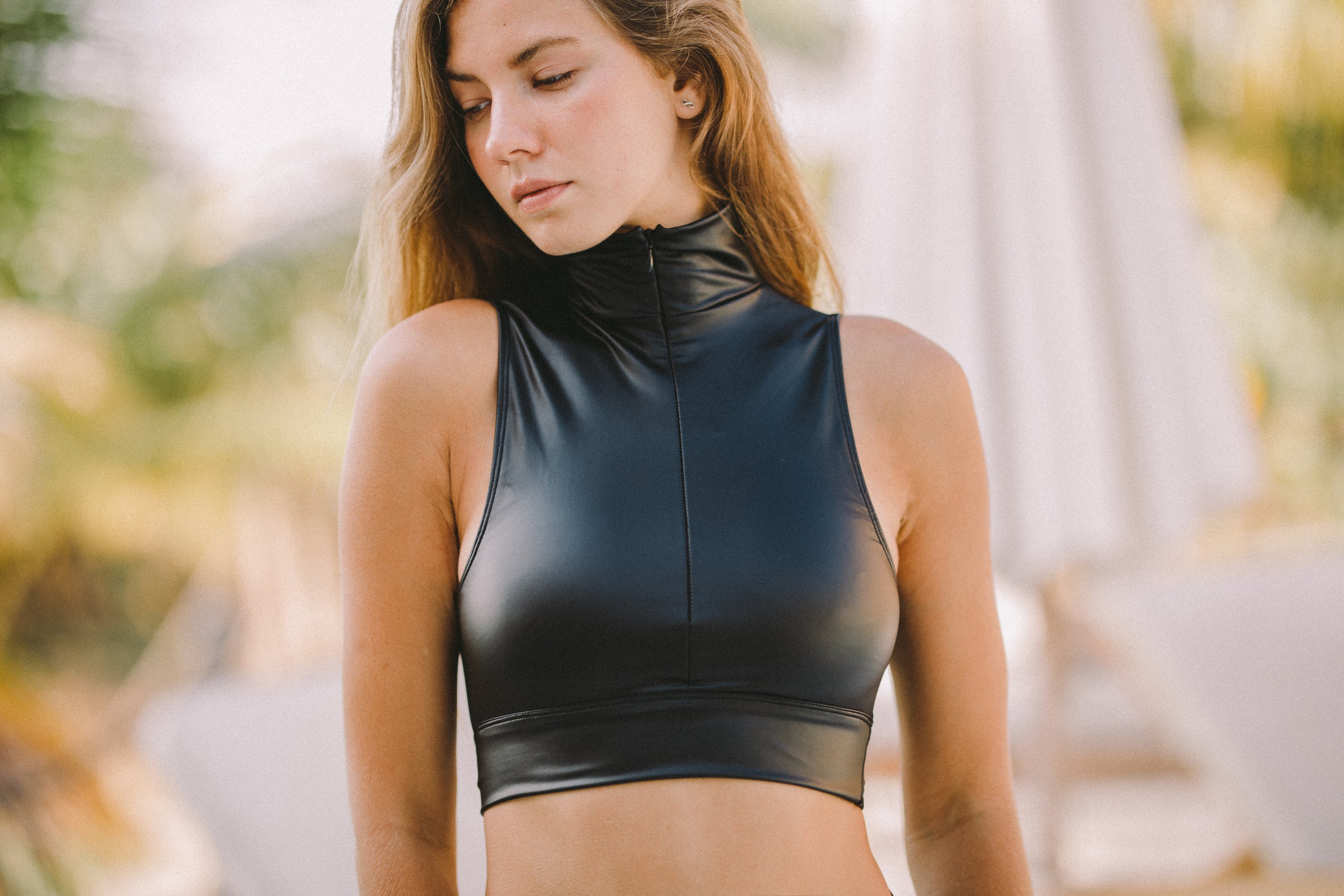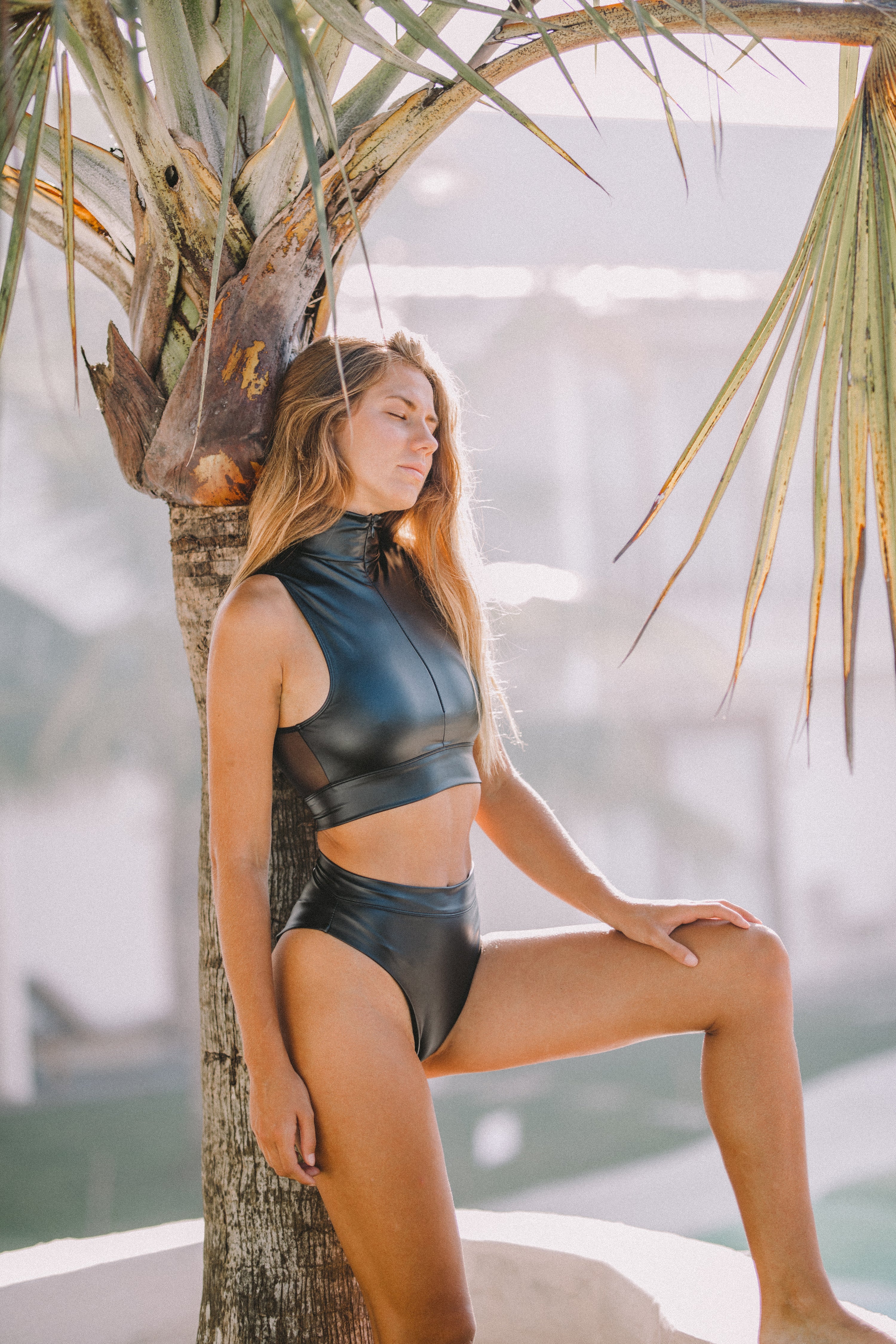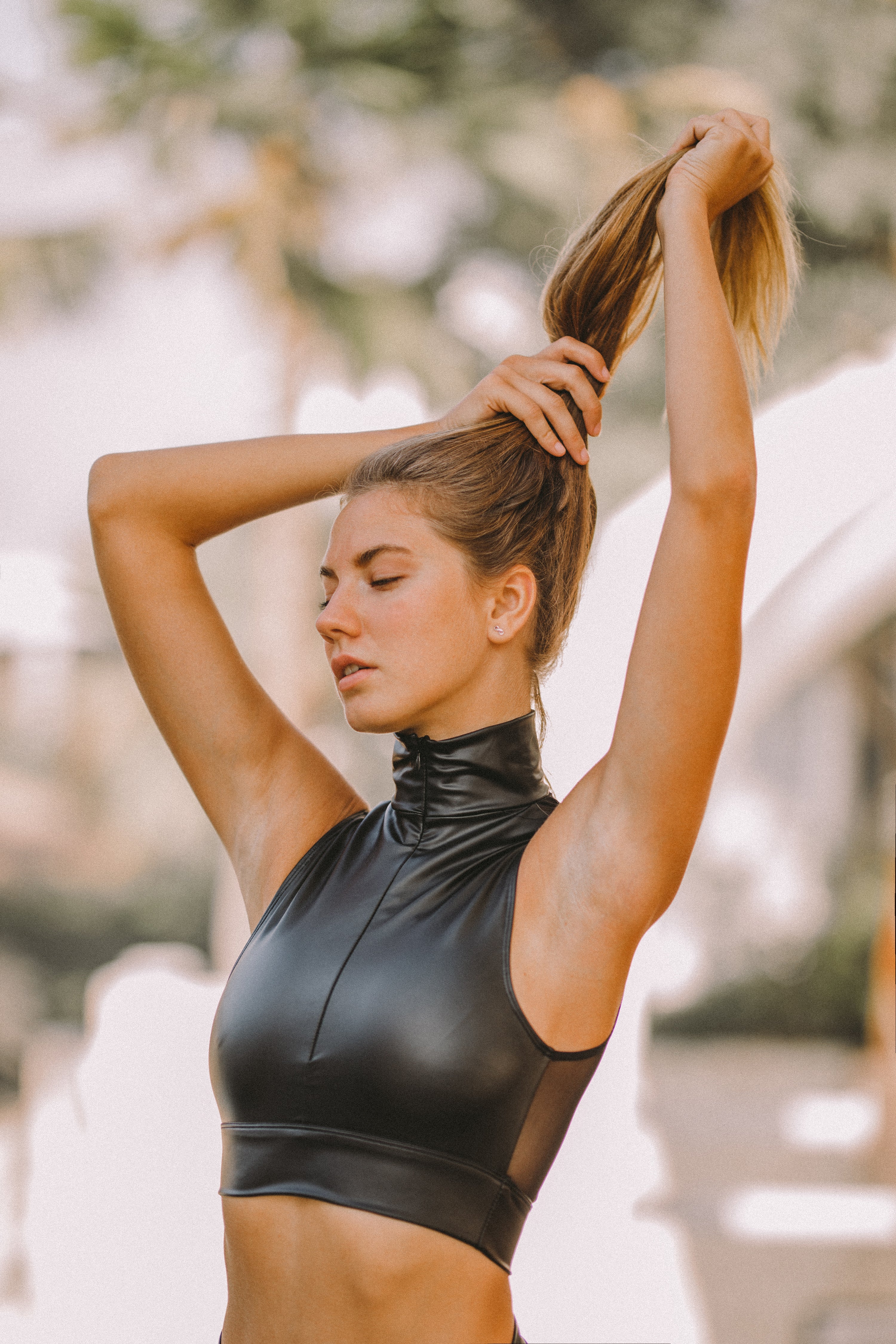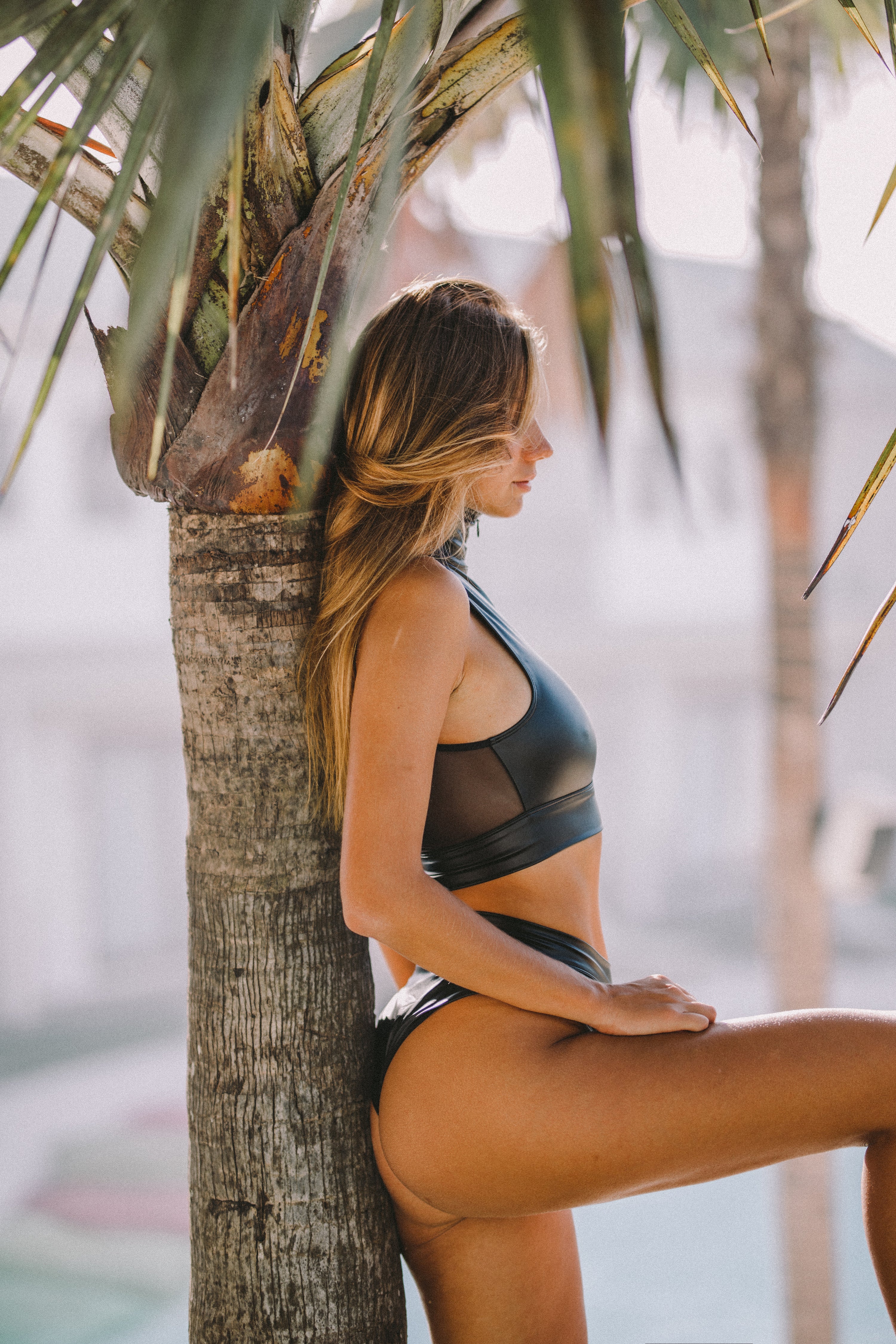 Josie Top, a captivating blend of versatility and style. This unique piece can be worn both underwater and as a top, offering you endless possibilities.
Crafted from a luxurious vegan leather fabric, the Josie Top showcases a sleek and comfortable PU-coated 4-way stretch Nylon. 
Featuring an invisible zip and full power net at the back, this top combines practicality with a touch of sophistication. Whether you're catching waves on a surfboard, enjoying relaxing days by the pool, or embracing the vibrant atmosphere of festivals like Burning Man and Coachella, the Josie Top is the perfect choice. Its cheeky and sexy design will make you stand out from the crowd.
To enhance your comfort, the Josie Top is lined with microfiber, ensuring a soft and luxurious feel against your skin. Embrace the allure of the Josie Top and elevate your swimwear collection with its versatility and impeccable craftsmanship.