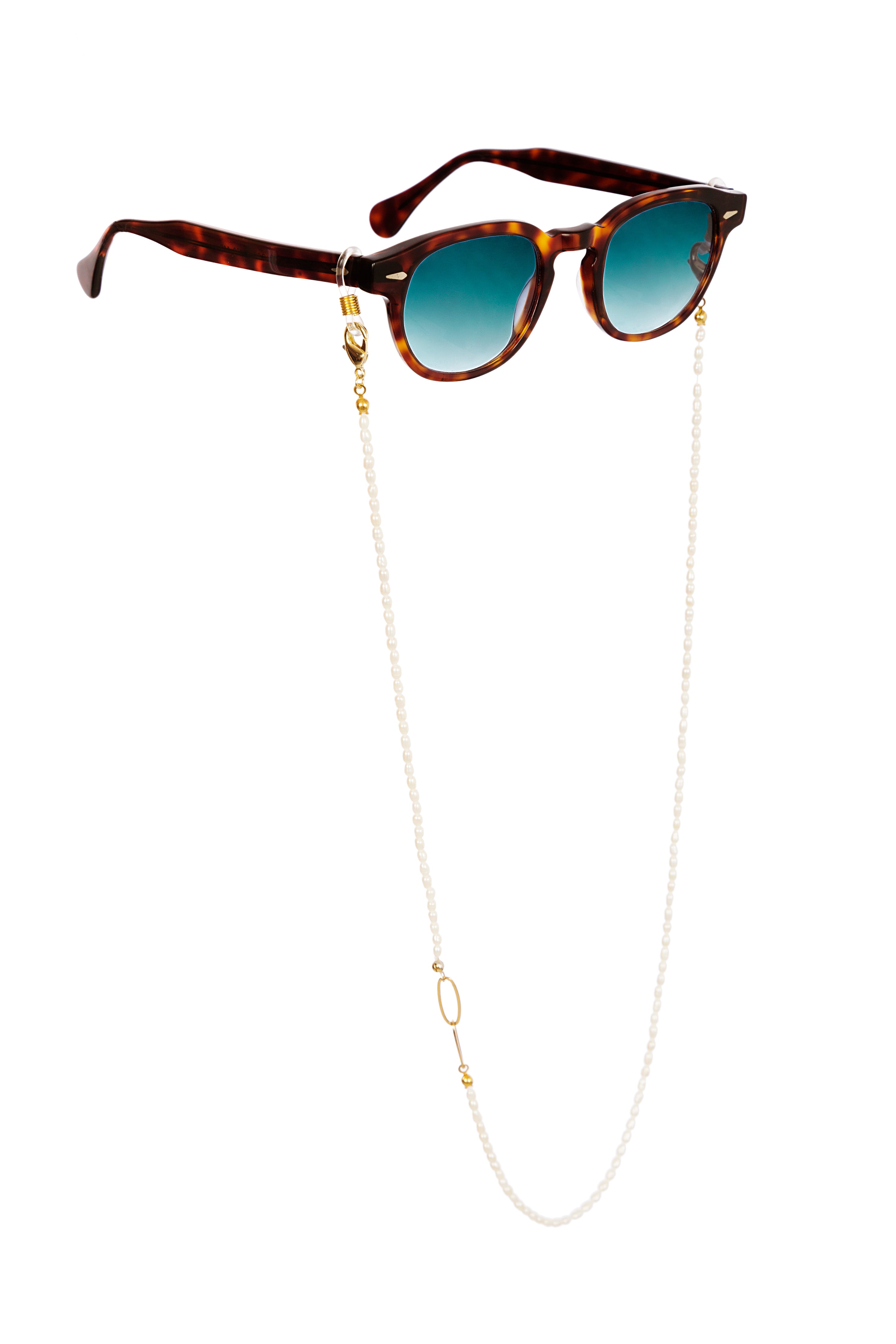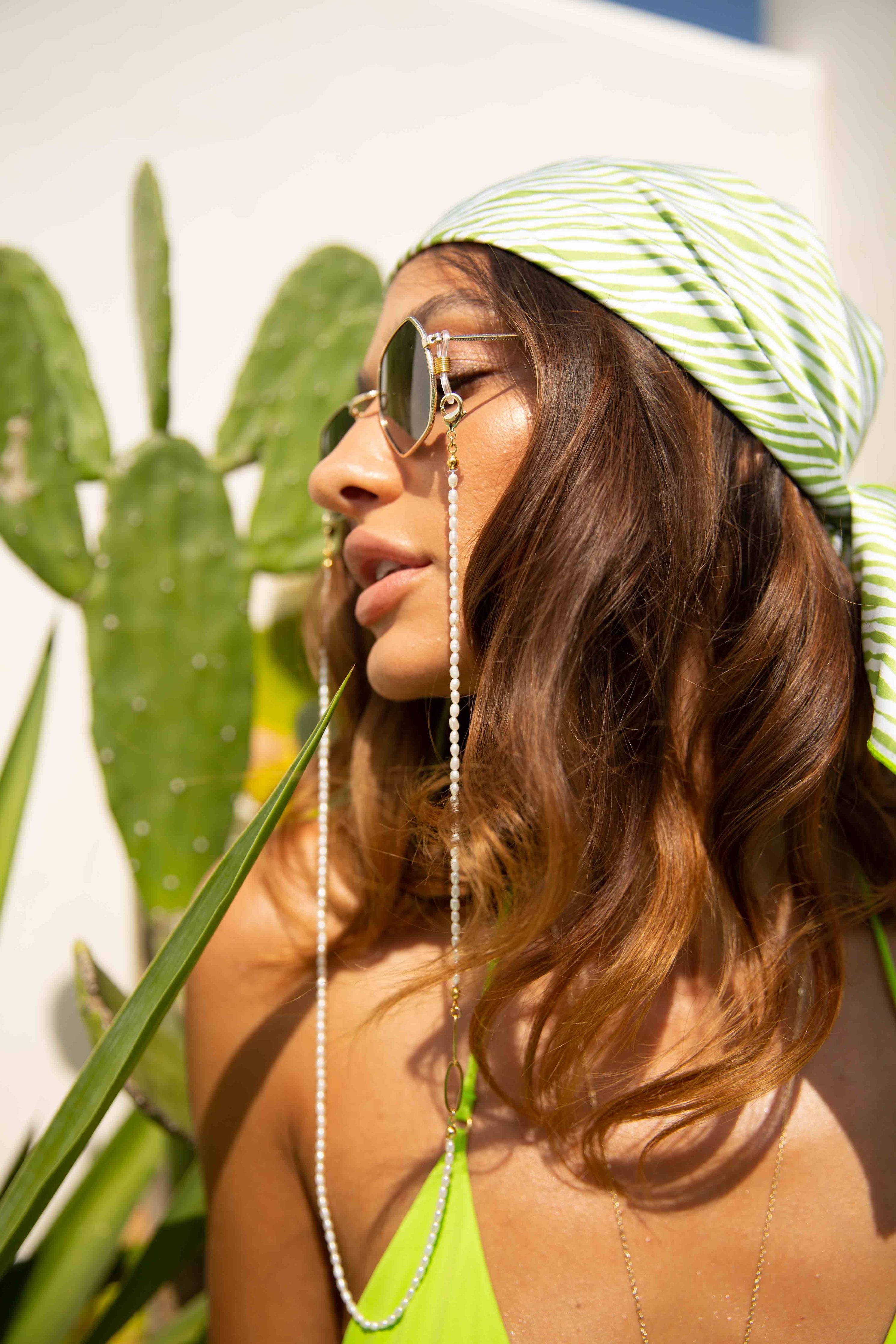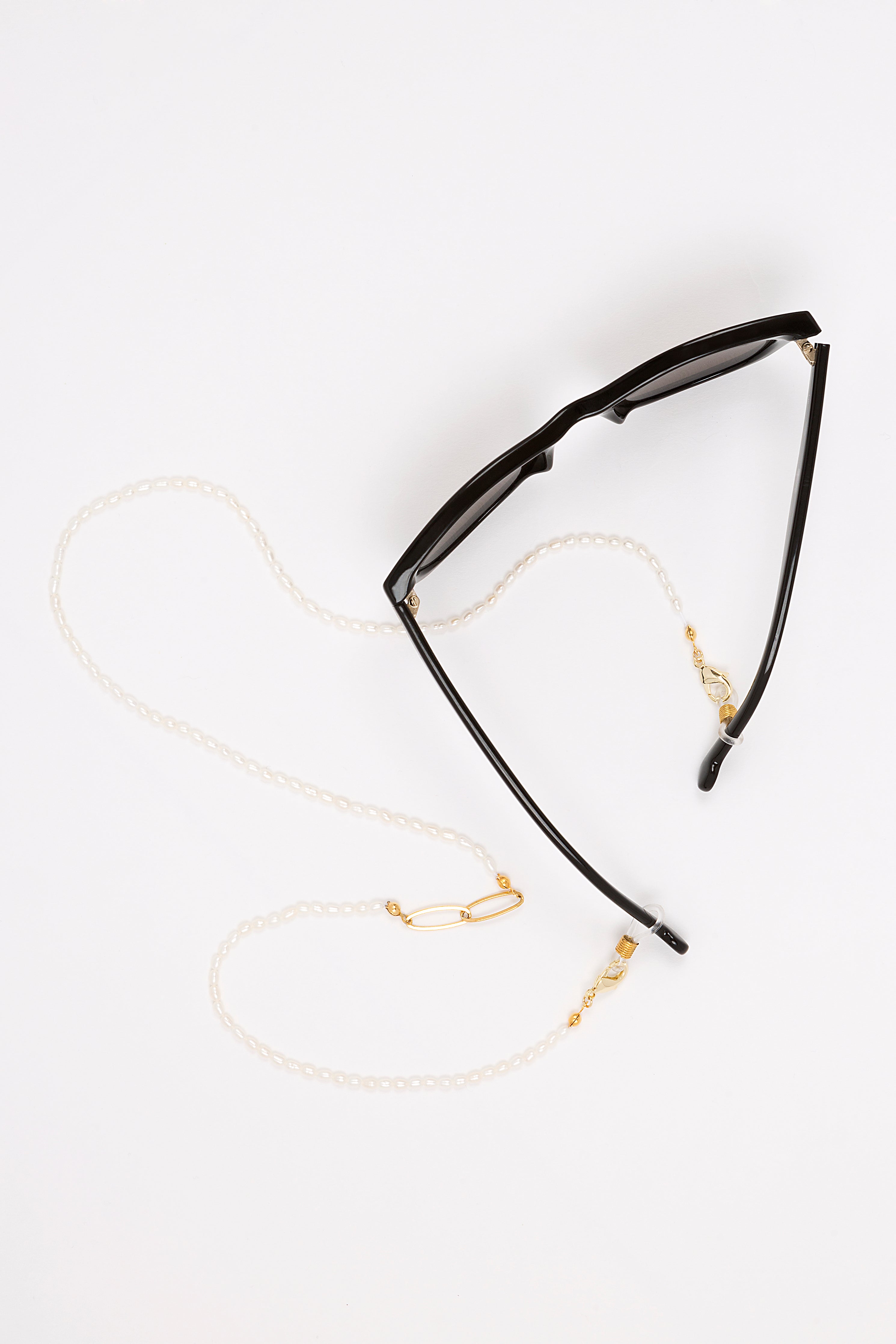 Libra - Pearls Sunglasses Chain
Libra sunglasses chain is more than that! Thanks to the little hook, you can wear it as a necklace or bracelet. If you want to bring your style to the next level, use it as a mask chain! 
Our Libra chain is a full pearls chain with chic golden details on the side. Make it your partner in crime for your summer aperitivo!
Freshwater pearls eyeglass chain
Freshwater pearls virtues: They are a symbol of purity, they soothe anxieties and bring happiness. They have been a symbol of wealth and prestige since antiquity. Finally, they differ from classic pearls by their unpredictable shapes.Origin of our stones: India
Origin of our pearls: China
Claps: Gold filled 14k on brass, does not tarnish over time and under water
Sizing:
Length :  65 cm 
Care tips: Rinse your jewel after using it in the sea or in the swimming pool. Avoid perfume, chemical products and cosmetics, we recommend to wear your jewels after your beauty routine.
LIMITED EDITION
By Terra Gemma
Libra - Pearls Sunglasses Chain