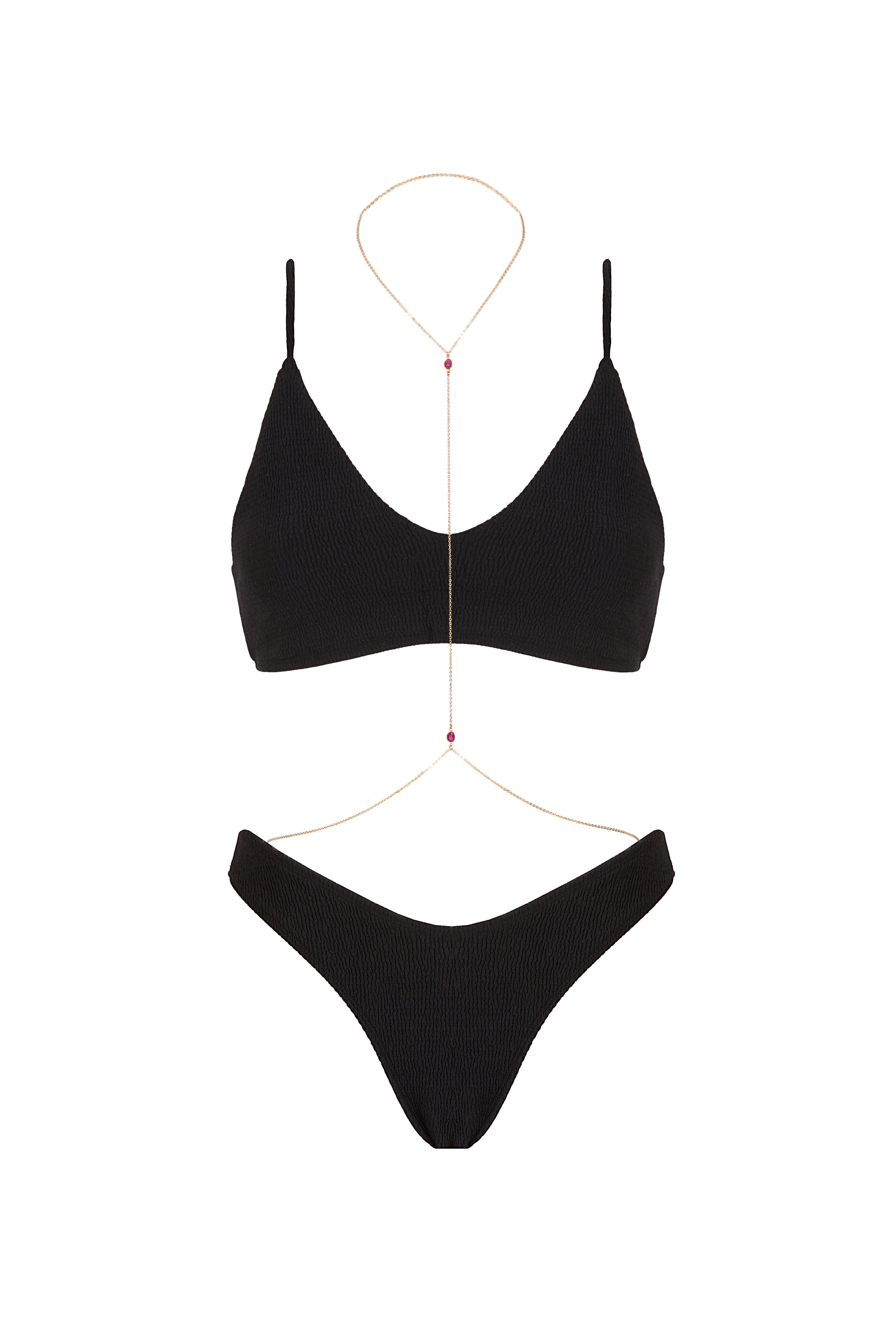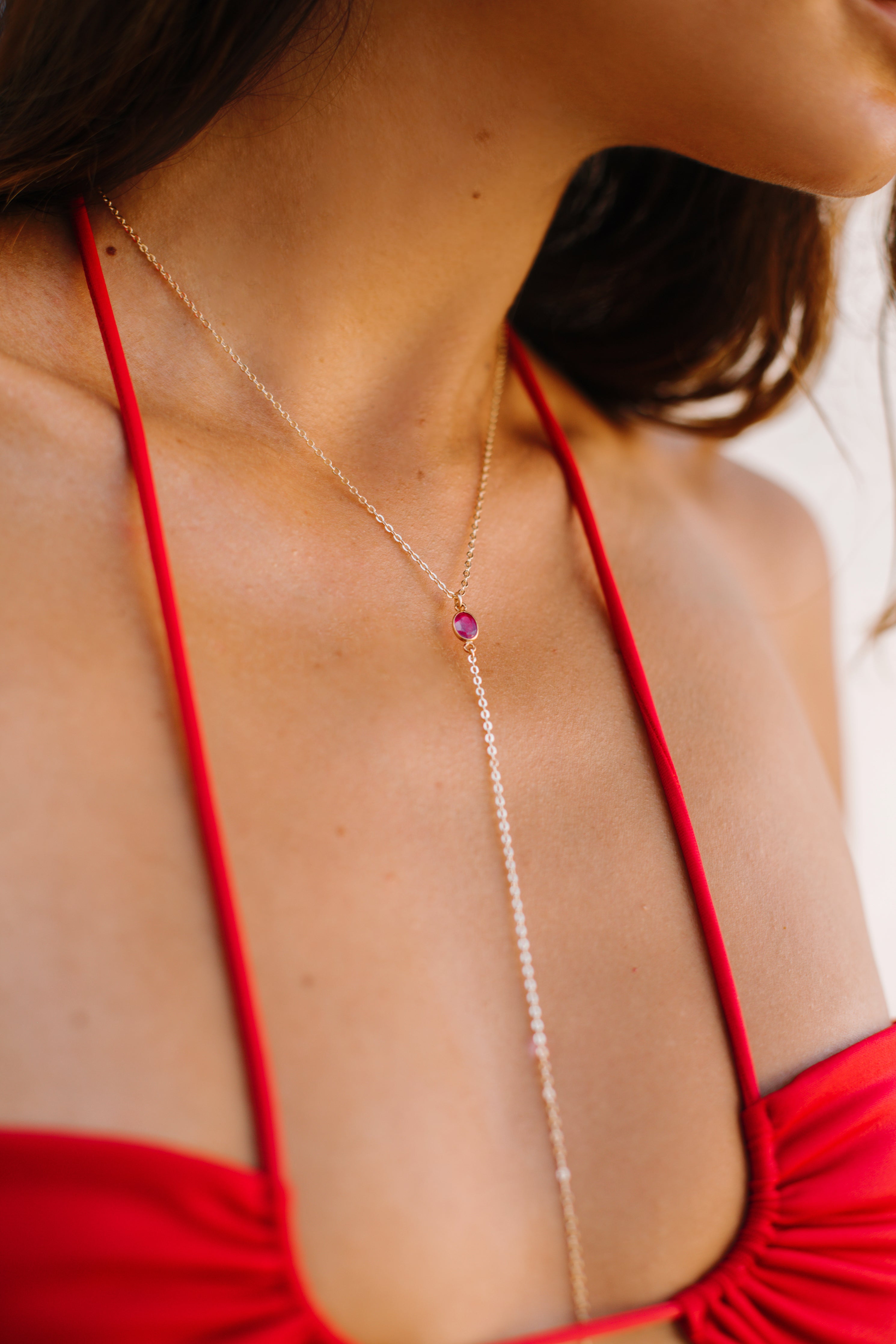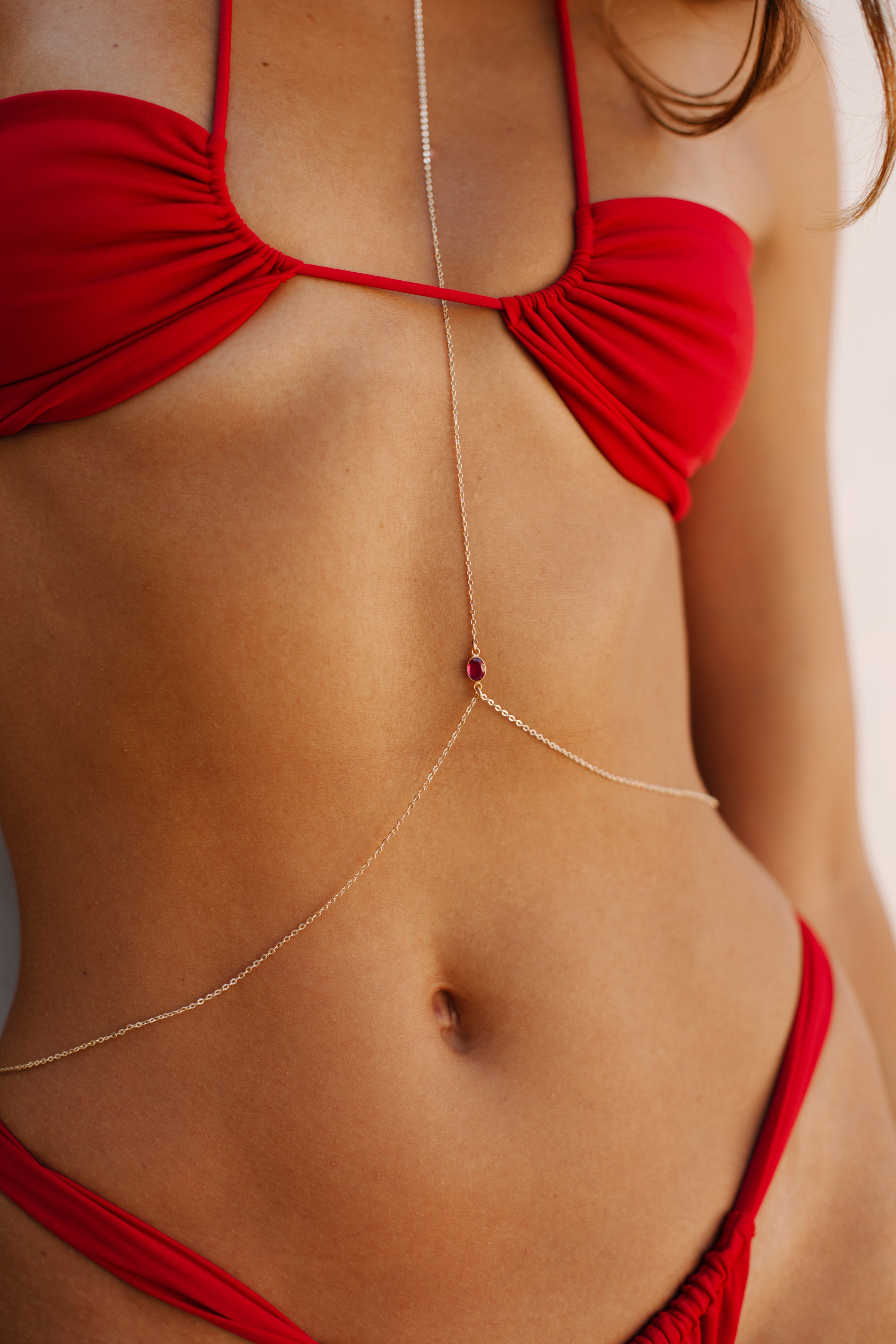 Our beautiful Leo chain is designed and handcrafted in Switzerland. Wear this beauty under you favorite swimsuit or under a casual t-shirt to give this shiny touch to your outfit! 
Gold-filled body chain with two rubies.
Ruby virtues:  against stress-related illnesses, or anxiety. Ruby is also linked to heart health and develops self-confidence as well as perseverance.
Origin of our stones: India
Origin of our chain: USA
Gold filled 14k on brass, does not tarnish over time and under water.
This chain fits all - we add 12 cm of extension at the waist. 
Sizing:
Neck 36 cm + 5 cm extension
Length :  25 cm
Waist: 72 cm + 12 cm extension 
Care tips: Rinse your jewel after using it in the sea or in the swimming pool. Avoid perfume, chemical products and cosmetics, we recommend to wear your jewels after your beauty routine.
LIMITED EDITION
By Terra Gemma